Kaboom – Cesar Sayoc's Home Was Foreclosed on by Steve Mnuchin's Bank, Using Dodgy Paperwork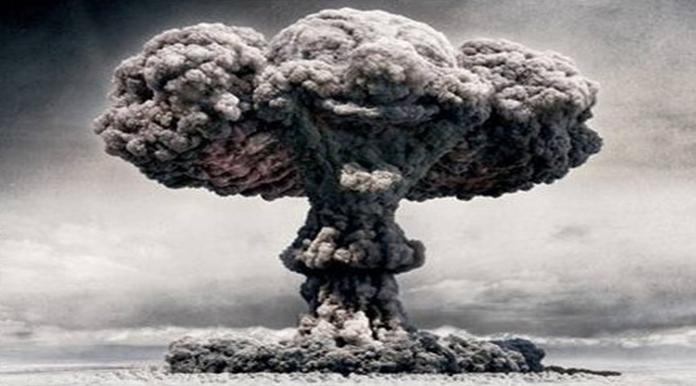 "The Sayoc foreclosure certainly fits a pattern of dodgy documents, known robo-signers, and a successful rubber stamp from the judicial system regardless. Given what we know about how David J. Stern's law firm whipped through foreclosures, it's likely to have other process errors. And we know that it happens to involve several people at the heart of his suspected mail bombings."
~
Cesar Sayoc, the Donald Trump-loving Floridian who was taken into custody in relation to pipe bombs mailed to prominent Democrats, was foreclosed on in 2009 by a bank whose principal owner and chair is now Trump's treasury secretary, Steven Mnuchin.
The documents used to enact the foreclosure were signed by a prominent robo-signer and seemingly backdated. Nonetheless, the evidence was good enough for the famously inattentive Florida foreclosure courts to wave the case through. Years later, Sayoc became a supporter of Trump, who came into office and appointed a treasury secretary who ran the bank that snatched Sayoc's house.
The Intercept obtained the records by searching Broward County foreclosure documents, which are all public.
It's a bizarre twist to a story that has captured America's attention this week. Thirteen pipe bombs were sent by mail to high-profile Trump critics: former President Barack Obama, former Vice President Joe Biden, Bill and Hillary Clinton, Sens. Cory Booker and Kamala Harris, Rep. Maxine Waters, former Attorney General Eric Holder, actor Robert DeNiro, financier and Democratic donor George Soros, among others. None of the bombs exploded.
In yet another irony, Soros was one of the investors in the bank that executed the foreclosure on Sayoc's home.
Details quickly emerged about Sayoc and his apparent devotion to Trump. He drove a van covered in pro-Trump messages. He apparently hadn't registered to vote until March 2016, pulled off the sidelines by Trump's messaging. He was a "celebrity" at "Make American Great Again" rallies and protests in South Florida.
Earlier in his life, Sayoc went through a difficult period, and the experience intersects with people allied with his political idol — and some on the other side as well.
By early 2009, foreclosures had soared across the country to record highs, particularly in Florida, one of the hardest-hit areas. Millions of subprime mortgages would go sour as the housing bubble collapsed. Sayoc was living in Fort Lauderdale, in a house purchased in 2006. He refinanced in April 2007, getting an adjustable-rate mortgage from IndyMac Bank for $385,500.
Through the often operatic system of mortgage transfers at the time, the mortgage holder for Sayoc's loan ended up as MERS, a shell company that housed an electronic spreadsheet in which mortgages could be quickly traded between buyers. By making the owner MERS, IndyMac could trade the mortgage with other institutions without having to file additional documentation.
Not even two years after the mortgage sale, on January 7, 2009, IndyMac Bank filed for foreclosure. The docket in the case indicates that Sayoc did not receive notice of this lawsuit; the summons was returned unserved in February.
The legal representation for IndyMac was the Law Offices of David J. Stern, a notorious foreclosure mill that prosecuted about one-fifth of all foreclosures in the state at the height of its powers, many of them in slipshod ways and with fraudulent documents. They often served "notice by publication," placing the foreclosure notice in a local paper called the Daily Business Review.
In order to foreclose, IndyMac needed to assign the mortgage back from MERS to IndyMac, making them the mortgage holder and therefore eligible to enforce the lien. This appears to have been done after the fact. The documents state that the assignment was executed on January 5, 2009, but elsewhere in the document, the date is listed as January 23. And the document was not filed with the county clerk's office until April 23.
This wasn't abnormal in the slapdash world of foreclosures at the time. But in real terms, it would mean that, at the time that IndyMac filed notice for foreclosure on Sayoc, they hadn't completed the paperwork proving that it owned the mortgage in question. Backdating documents, in fact, was a specialty of the Stern law firm. It allowed them to quickly process the thousands of foreclosure cases they managed, and it was quite lucrative for David J. Stern, who lived in a $15 million mansion and owned a 130-foot yacht called Misunderstood.
The assignment was signed by Erica Johnson-Seck, who, just six months later, would admit in a court deposition that she "robo-signed" 750 foreclosure-related papers per week, spending just 30 seconds on each document. She acknowledged that she did not read the documents before she signed them nor did she learn who inputted the information on them. And she admitted to not signing in the presence of a notary, undermining the purpose of notarization.
Check out the rest from David here…
~
4closureFraud.org