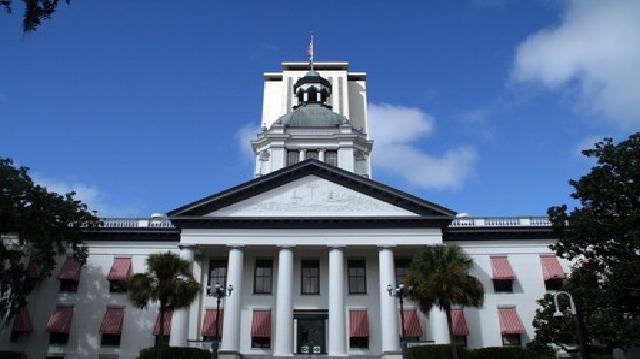 Soto and PICO United Florida Fight to Stop Tallahassee Raids on Foreclosure Funds
Tallahassee — State Senator Darren Soto, PICO United Florida, and housing advocates on Monday exposed the failed attempts of the legislature to provide help for families struggling with their home mortgages and provide affordable housing for working Floridians.  Florida still remains the state with the highest foreclosure rate in the nation.
In the waning days of the legislative session, $200 million of Florida's share from the Nationwide Foreclosure Settlement – supposed to be used to help families in foreclosure with housing needs – is instead being eyed by Republican lawmakers to divert into General Revenue.
"These settlement funds were intended to help desperate homeowners hold on," said Sen. Soto. "They were not intended as a 'help yourself' pot of money for lawmakers to raid in Tallahassee. It is essential that these funds go to families harmed by foreclosure and that we use the money to lead our great State out of this prolonged crisis."
Adding insult to injury, GOP-sponsored legislation that would expedite the foreclosure process on the backs of desperate homeowners appears to be on the fast track.  SB 1666 will be heard in the Senate Judiciary committee today at 4:00 PM.  This bill provides little for Florida families and fails to acknowledge that Floridians are suffering in this foreclosure crisis from the past acts of the banks and the foreclosure mill law firms.  Senator Soto has proposed 7 amendments to SB 1666 aimed at adding critical protections for homeowners in foreclosure.
Jean Bagga, a PICO United Florida member and a foreclosure victim said, "The way out of the continuing foreclosure crisis in Florida is not to put more families in jeopardy by speedier foreclosure, but rather use the funds designated from the AG settlement and the Hardest Hit Fund to help keep hard working families in their homes. That is over $1 billion already approved to help homeowners which may never reach the intended recipients."
A copy of the Senate Democrats' Proposal to deliver real relief to families facing foreclosure by effectively tapping funds from the National Mortgage Settlement, is attached below.
~
4closureFraud.org
~
SENATE DEMOCRATIC CAUCUS PLAN NATIONAL FORECLOSURE SETTLEMENT FUND