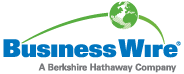 CHICAGO, Apr 26, 2010 (BUSINESS WIRE) — Xerox Corporation /quotes/comstock/13*!xrx/quotes/nls/xrx (XRX 11.39, +0.07, +0.62%) is making the mortgage industry's transition to paperless easier than ever with new on demand services that help industry participants overcome the hurdles of eMortgage adoption by requiring little set up and upfront investment.
Xerox Mortgage Services' eVault is a virtual repository that directly connects to the Mortgage Electronic Registration System (MERS(R)) eRegistry system, giving loan participants instant access to information related to the status of an eMortgage. EVault users have the ability to securely store and manage electronic promissory notes (eNotes) for funding, post-closing, servicing and custodial purposes. The MERS integration also allows loan stakeholders to verify the authenticity of the eNotes, resulting in secure and legally enforceable transactions.
Xerox currently stores more than 35,000 eNotes in its eVault, making it one of the largest eVaults in the industry. The eVault leverages industry standards and platforms, including the Mortgage Industry Maintenance Standards Organization (MISMO(R)) and the MERS eRegistry, making the system agnostic to document provider or closing platform. In addition, the eVault has undergone integration testing with Fannie Mae's eMortgage Delivery system, offering Fannie Mae sellers a streamlined approach to delivering eMortgages.
"By introducing the eVault, with established connectivity to MERS, we're accelerating the move to eMortgages and delivering the mortgage industry access to the technology it needs without a major capital investment," said Greg Smith, vice president, Xerox Mortgage Services.
In addition to the eVault service, Xerox is also driving eMortgage adoption by offering eRecording capabilities through its Erxchange solution from ACS, A Xerox Company. Erxchange delivers loan documents for eRecording and can return them to lenders via Xerox's BlitzDocs Collaboration Suite's secure online folder.
Xerox Mortgage Services will showcase its services in booth No. 311 at MBA's National Technology in Mortgage Banking Conference April 26-28 at the Hyatt Regency in Chicago.
Customer Contacts:
For more information about Xerox Mortgage Services visit http://www.xerox-xms.com
Note: For more information on Xerox, visit http://www.xerox.com or http://news.xerox.com. For open commentary, industry perspectives and views from events visit http://www.facebook.com/xeroxcorp, http://twitter.com/xeroxcorp, http://twitter.com/servicesatxerox, http://twitter.com/xeroxevents, http://www.xerox.com/blogs or http://www.xerox.com/podcasts.
Xerox(R) and the sphere of connectivity design are trademarks of Xerox Corporation in the United States and/or other countries. Prices, features, specifications, capabilities, appearance and availability of Xerox products and services are subject to change without notice.
SOURCE: Xerox Corporation
4closureFraud