"Unfortunately, things like this happen from time to time. We would like to rectify it."
~
Then cover her damages…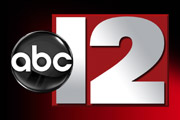 ABC News 12 Reports
Excerpts from the report…
CLIO (WJRT) — (07/27/10)–A well-known master gardener in Mid-Michigan says her business could be headed for closure, all because of a paperwork error.
After 12 years of doing business as Jenny B's Garden Party on Clio Road near Clio, Jenny Burrows says there's a chance her once-thriving business might not survive past next year because of a typo.
Because of the typo in a foreclosure address, her business instead of her neighbor's house was posted for foreclosure, even though she owns the property outright.
So in the cold of January when the store was closed, a company hired by a California bank moved in to seize the property and winterize the building.
"They all froze, my seedlings. Right now, just physical property, I've lost $35,000 worth of stuff."
Burrows says she's spent the past seven months fighting with the California bank, hiring a lawyer and trying to let customers know she's still in business.
A spokeswoman for One West Bank in California says, quote: "Unfortunately, things like this happen from time to time. We would like to rectify it."
To read article in its entirety and catch some video go here…
~
4closureFraud.org