If you know anything about the Savings & Loan crisis, then you know William K. Black. If you remember the "Keating Five," then you know William K. Black. If you've watched anything on television about mortgage fraud or the fraud committed by financial institutions, then you've probably watched William K. Black. If you've committed fraud while working for a financial institution, then you may have previously threatened William K. Black.
AND IF YOU WANT TO KNOW HOW FRAUD FACTORED INTO TODAY'S ECONOMIC CRISIS, THEN YOU'LL WANT TO HEAR WHAT WILLIAM K. BLACK HAS TO SAY.
I think it's safe to say that William K. Black knows as much or more about FRAUD than anyone alive. He knows what led to our current meltdown and he knows which opportunities were missed that would have prevented the crisis from happening.
Bill Black is an Associate Professor of Economics and Law at the University of Missouri – Kansas City (UMKC), an alma mater of mine, by the way. He teaches white-collar crime, public finance, antitrust, law and economics, and Latin American development.
Bill was litigation director of the Federal Home Loan Bank Board, deputy director of the FSLIC, SVP and General Counsel of the Federal Home Loan Bank of San Francisco, and Senior Deputy Chief Counsel, Office of Thrift Supervision. And he was the executive director of the Institute for Fraud Prevention from 2005-2007, and deputy director of the National Commission on Financial Institution Reform, Recovery and Enforcement.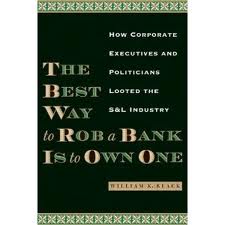 "THE BEST WAY TO ROB A BANK IS TO OWN ONE."
Bill's book, "The Best Way to Rob a Bank is to Own One," has been called "a classic." And he recently helped the World Bank develop anti-corruption initiatives and served as an expert for OFHEO in its enforcement action against Fannie Mae's former senior management.
On this Mandelman Matters Podcast, among other things, I ask Bill about why no one at the top has been prosecuted for fraud or anything else for that matter, when his group successfully prosecuted so many S&L executives in the first half of the 1990s. And he explains everything in language that's easy to understand. I learned a lot… he's a great teacher… I wish I could have taken his class when I was at UMKC.
NO TWO WAYS ABOUT IT, BILL IS FLAT OUT FASCINATING. The podcast is just under 90 minutes, but it feels like less an hour. Click "PLAY" below and turn up your speakers for Professor William K. Black.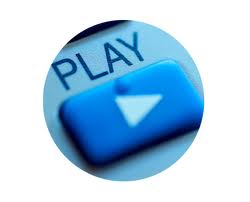 Mandelman out.
~
4closureFraud.org